Infographic: Advantages and disadvantages of key-value databases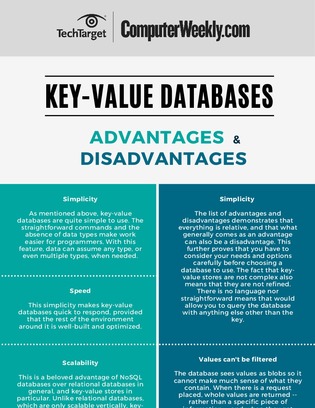 Different database types exist to serve different purposes. This sometimes makes the choice of the right type of database to use obvious. While key-value databases may be limited in what they can do, they are often the right choice for many different situations.
Unlike relational databases, key-value NoSQL databases do not have a specified structure. Relational databases store data in tables where each column has an assigned data type. Key-value databases are a collection of key-value pairs that are stored as individual records and do not have a predefined data structure.
Here are the main advantages and disadvantages of key-value databases.