A market leader in end-to-end Zero Trust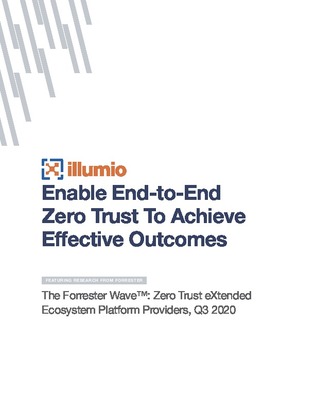 Zero Trust security has proven to be one of the most effective methods of ensuring effective and scalable data protection in the post-perimeter era.
In a recent Forrester Wave report, Illumio was highlighted as a leader in the Zero Trust market for their end-to-end approach. Read this white paper to learn more about Illumio's offering and discover why Forrester gave it such high regards.