The 3 Ps for ABM revenue at scale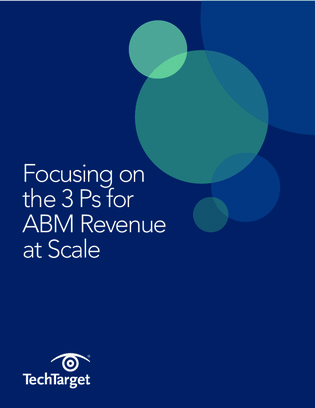 The pandemic has eliminated most face-to-face relationship-building opportunities and pushed everyone onto the same outreach channels, making it harder to identify real demand in the B2B tech market.
As go-to-markets have been digitally transformed, it's important to focus on revenue generation. In this e-book, "Focusing on the 3 Ps for ABM Revenue at Scale," we discuss how you can implement ABM 2.0 to better inform your marketing efforts and meet your sales team's needs.