IT/OT convergence is necessary, but not so simple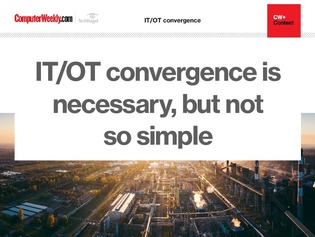 IT networks and operational technology networks are combining forces in an IoT-enabled world to boost revenue, cut operating costs and optimize business processes.
However, adding internet connectivity to anything inevitably increases its cybersecurity vulnerabilities, and a hack of an IoT environment can be crippling. This handbook outlines best practices for building a secure IT/OT convergence and integration strategy, as well as insights into why people may just be the most critical piece of the IT/OT convergence security equation.