Computer Weekly – 23 July 2019: How Apollo 11 influenced modern computing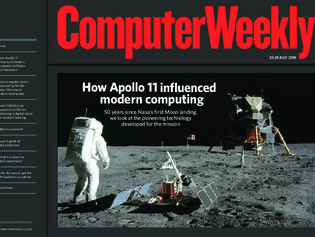 In this week's Computer Weekly, on the 50th anniversary of the Moon landings we look at the influence Apollo 11 had on modern hardware and software. Our latest buyer's guide examines data protection. And we find out how retailers with physical stores are using technology to respond to the rise of online shopping. 
Also featured:
Biologically inspired machine learning algorithm identifies what foods are being thrown away.
As organisations transform digitally, the roles of those leading such projects are changing too, as Julia Aymonier, CDO at Switzerland-based hospitality school École Hôtelière de Lausanne, explains.
Companies should read the fine print of supplier service-level agreements or risk being caught short during downtime incidents.