CW Middle East July-Sept 2019: SAP project drives digital transformation for Saudi Arabia's largest auto company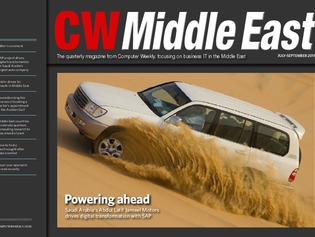 Traditional businesses like ALJC can't ignore the changes happening around them. Small, more agile companies are harnessing the latest technologies and threatening to take pieces of their business from them. Taking on a multi-year IT project and spending millions of dollars is risky but not doing so is suicidal for a business in the digital age.
One company attempting to take on more traditional businesses is Dubai-based delivery app Fetchr. Launched by Idriss Al Rifai, it could become one of the largest tech companies in the Middle East. Fetchr, a phone-to-phone delivery service, started with just three developers in 2012. It now serves 500 cities across the UAE, Saudi Arabia, Oman, Bahrain, Egypt and Jordan.
Similar to Uber, the app uses a smartphone's GPS location as an address and delivers packages to the receiver's mobile phone location. Logistics companies with archaic systems should take note.