UK IT Priorities 2019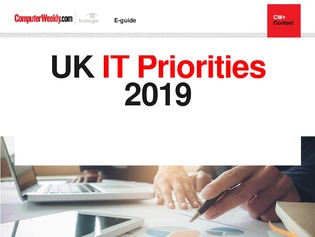 Every year, Computer Weekly conducts a large-scale survey of our readers to find out their IT spending priorities for the year ahead – it's always an interesting take on what's happening in IT departments around the country because it's coming from the leaders making those technology purchasing decisions.
The 2019 results are in, and they show the good news that IT budgets are rising faster than they have for many years. Cloud remains the top spending priority for this year, but IT automation is growing fast as a major investment area.
The survey also shows that many organisations are rushing to complete Windows 10 migrations before the end of support for Windows 7 in 2020. The focus on cyber security and risk is underlined by the fact that budget is expected to increase in this area by 34% in the UK – with security improvements also the top issue for network managers.
Artificial intelligence and machine learning are becoming increasingly important as the market for these developing technologies starts to mature. But IT leaders haven't forgotten the basics – server virtualisation and storage continue to be key areas of spending.