CW Benelux May 2018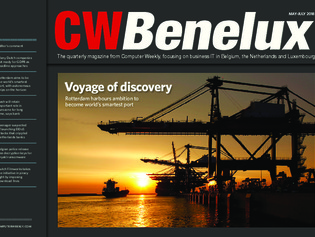 Back in February, although the GDPR rules had been known for some time, the precise way the law was to be implemented in the Netherlands had been largely an unknown. This made preparation difficult. Find out more in this issue.
Something that will be much smoother in the Netherlands, if all goes well, will be the flow of shipping traffic at the Port of Rotterdam.
Read how the port authorities are using IBM's internet of things (IoT) and artificial intelligence technologies as part of its digital transformation that will even enable it to host autonomous ships by 2025.
The port, which handles over 461 million tonnes of cargo, wants to improve traffic management through the use of IoT. It is ambitious and wants to become the smartest port in the world. There will be sensors placed strategically around the port to collect data to help optimise berthing terminals and predict challenges brought by weather conditions.
While the port moves rapidly into the future, the finance sector is on its own journey. People today can pay for things in a whole manner of ways, with the trusty mobile phone increasingly the device of choice for payments. But read in this issue why even more trusty cash, well the euro anyway, is set to be around for many years to come. This might be a disappointment to many who predicted the demise of cash, but find out why the European Central Bank sees no viable alternative.