NVMe promises blisteringly fast flash performance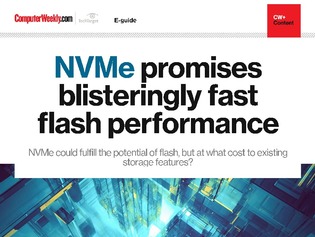 Flash storage has to date been hampered by having to use SCSI protocols that were designed for mechanical hard drives. NVMe is a new protocol designed for flash, and could speed flash performance by tens or hundreds of times. This, however, moves the bottleneck in the server-storage I/O path to the storage controller's processors.

In this guide we look at the architectural issues blocking agreement on NVMe, the fundamentals that underlie NVMe and its blistering performance, the key NVMe product deployments available, and ask what will become of the storage features associated with the storage controller.