Focus: PaaS and the next generation of cloud software
Focus: PaaS and the next generation of cloud software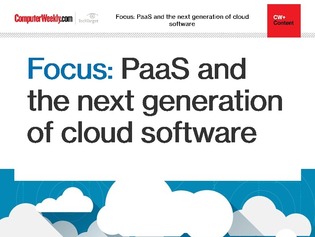 While enterprises have been quick to adopt Software- and Infrastructure-as-a-Service (IaaS) technologies, it is fair to say the use of Platform-as-a-Service (PaaS) has lagged behind somewhat.
The reasons for that are not difficult to fathom, given that SaaS and IaaS offerings have both played important roles in allowing enterprises to crack on with tackling some of the easier parts of their cloud migration strategies.
With these "easy wins" achieved, enterprises are now turning their attention to tackling the more complex aspects of moving to the cloud, which may involve retooling of their existing applications or prompt them to start writing their own cloud-native apps using PaaS.
In this e-guide, we take a closer look at some of the latest trends and thinking in cloud application development, and how organisations are using PaaS to help accelerate their move off-premise.