Myth Vs. Reality: 10 Gigabit Ethernet
sponsored by Dell, Inc.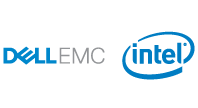 ABSTRACT:
While 10 Gigabit Ethernet has been available for years, it is still new to many network engineers. Many organizations are still transitioning and it is important to understand the pros, cons and challenges in implementing new networking technologies. 
This expert e-guide explores the myth and reality of 10 Gigabit Ethernet and its implementation for your organization. Read more to discover:
Pricing of 10 Gigabit Ethernet
Requirements for deployment
And more!
(THIS RESOURCE IS NO LONGER AVAILABLE.)