Modernize Your Data Protection Practices While Accelerating Business Value
sponsored by Dell, Inc.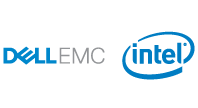 ABSTRACT:
In today's global, 24/7 business climate, ensuring your information is always available and protected is more important now than ever before.
But the traditional, "one-size-fits-all" model of weekly full backups with daily incremental data capture can no longer keep pace with today's explosive growth of data and files. Using these old systems can result in application availability issues, sluggish network performance, missed backup windows, unreliable and incomplete data recovery, and increased costs for backup storage.
This white paper explores modern backup and data protection strategies designed to keep pace with today's changing IT landscape. Read now to learn how your organization can easily and affordably benefit from:
Streamlined and integrated workflows
Faster, non-disruptive backups
Rapid and flexible recovery
Reliable, granular restores
And more
(THIS RESOURCE IS NO LONGER AVAILABLE.)