RUAG reduces backup time by 93% and recovery time by 50% with NetVault Backup
sponsored by Dell, Inc.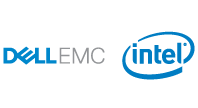 ABSTRACT:
Enterprise data storage can be measured in hours and dollars, so when backup workload is reduced by 93% and recovery time is cut in half, that adds up to a lot of money saved. RUAG Services, an international aerospace company, needed to write to a virtual tape library, centralize management, support various platforms, plus perform incremental backups to disk. In two months, with no business downtime, their backup and recovery solution was in place. Learn how in this white paper for an in depth description.
(THIS RESOURCE IS NO LONGER AVAILABLE.)