Investment firm reduces risk, increases customer confidence
sponsored by Dell, Inc.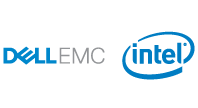 ABSTRACT:
Ashford Capital Management provides investment advisory services to individuals and organizations all over the world.
Ashford recently needed a new backup and disaster recovery solution. For many years, the firm would take system snapshots once a day and bring backup tapes to an offsite server for restoration. But they realized that if a disaster ever made their hardware unavailable, they wouldn't be able to take the tape and restore the system. This data would our clients' business data at risk.
This short case study explores how Ashford easily and affordably implemented a modern, worry-free backup and disaster recovery solution and the benefits they now enjoy, including: 
All critical systems can be fully recovered in four hours
Simple backup system provides scheduled snapshots every hour
A 3:1 compression ratio makes deduplication fast and efficient
IT can focus on the business, instead of worrying about disaster impacts
And more
(THIS RESOURCE IS NO LONGER AVAILABLE.)