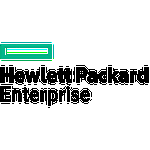 Posted:

Dec 27, 2012

Published:

Oct 31, 2012

Format:

PDF

Length:

2 Page(s)

Type:

White Paper

Language:

English
Sponsored by: Hewlett-Packard Company

Running a contact center has always been a balancing act between increasing customer satisfaction, containing costs, and maintaining compliance, but today's customers' expectations have risen; they expect to do business with you using any channel, at any time, and from any place.

What tools and strategies can help you optimize your contact center operations to strike this balance?

Read this white paper to discover contact center best practices that you can implement to:

Improve customer retention to 40%
Decrease agent labor rates up to 40%
Increase cross-sell product penetration by more than 50% versus in-house channels
And much more.