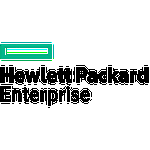 Posted:

Dec 27, 2012

Published:

Dec 18, 2012

Format:

PDF

Length:

1 Page(s)

Type:

White Paper

Language:

English
Sponsored by: Hewlett-Packard Company

What are the top challenges facing a newly named CIO? Whether you're just getting your feet wet inside your new organization, or if you're a seasoned veteran, you're always looking for ways to improve IT operations.

This brief resource showcases the highlights of a conversation with Mike Fitzgerald, VP of Global transformation and Modernization at HP. Read now to uncover the top challenges facing today's CIOs. And learn about some of the most dramatic business benefits of IT modernization.