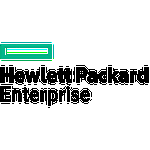 Posted:

Dec 27, 2012

Published:

Dec 17, 2012

Format:

PDF

Length:

2 Page(s)

Type:

White Paper

Language:

English
Sponsored by: Hewlett-Packard Company

It isn't always easy to figure out how to create value from the cloud. And with so many conflicting opinions and definitions of what the cloud is and does, it can be a challenge figuring out where to start.

This paper explores a 3-phase, consultative service that will help your business evaluate an application's fit to a cloud environment while helping your technical teams gain a common understanding of the cloud by:

Evaluating cloud opportunity and risks associated with migrating applications to a cloud environment
Sharing cloud best practices
Identifying strategic cloud-related initiatives
Mobilizing teams for fast decision-making
And more!