Unified Backup Test Results: Dell AppAssure vs Symantec Backup Exec
sponsored by Dell, Inc.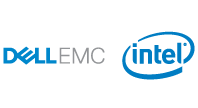 ABSTRACT:
Determining which unified backup solution is what your hybrid IT environment needs is not as simple as reading a white paper from each contending vendor. Sometimes, a middleman is nice. In this case, openBench Labs has done the research for you, and all you have to do is check out this lab test report to explore the results of comparative tests of two unified backup solutions for virtual & physical servers.
Access this resource to compare AppAssure v4.7 Backup and Replication Software vs. Symantec Backup Exec 2010 R2 and get the scoop on who outperformed the other, which solution has & offers more advantages, and which can lead to unmatched RTO and RPO levels. Read on to get the details of tests such as:
Universal execution of all options
Universal granular recovery
Extending universal recovery to DR
And more
(THIS RESOURCE IS NO LONGER AVAILABLE.)