Mobile clinical computing: Trial findings and conclusions
sponsored by Dell, Inc.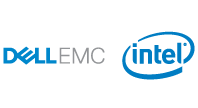 ABSTRACT:
Given the need for fast access to patient records, compliant data security, and unique user situations and applications, health care is an ideal environment for desktop virtualization. 
This white paper highlights a new health care infrastructure solution designed to address the numerous challenges experienced by clinicians and IT managers deploying, operating, and supporting e-health systems.
Inside, uncover the findings of trials held in 11 hospitals in six different countries demonstrating the business value of Mobile Clinical Computing. 
(THIS RESOURCE IS NO LONGER AVAILABLE.)