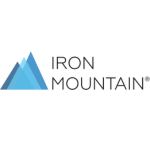 Posted:

Sep 15, 2011

Published:

Sep 14, 2011

Format:

PDF

Length:

16 Page(s)

Type:

White Paper

Language:

English
Sponsored by: Iron Mountain

Healthcare facilities are moving rapidly to adopt electronic health records (EHR) in order to meet regulatory compliance requirements. Central to this effort is document conversion — the scanning of new and existing records to digital format.

However, document conversion involves much more than scanning. In fact, it touches on all aspects of records management and HIPAA compliance, digital storage and archiving and the secure transmission of patient data.

Inside this white paper, uncover best practices for a HIPAA-compliant approach to EHR transition.