FAQ: How server virtualization benefits disaster recovery
sponsored by Dell, Inc. and Intel®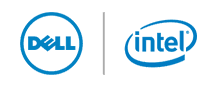 ABSTRACT:
Server virtualization presents some interesting implications for disaster recovery (DR), including cost reductions and increased recovery times. In this FAQ, business continuity expert Paul Kirvan discusses the various server virtualization approaches that are effective for DR and how they benefit failover and failback processes.

Kirvan offers insight on the following topics:

• How server virtualization can improve recovery times
• Server virtualization approaches that are most effective for disaster recovery
• Products on the market that facilitate disaster recovery in a server virtualization environment
• Failover and failback
Intel and the Intel logo are trademarks of Intel Corporation in the U.S. and/or other countries.
(THIS RESOURCE IS NO LONGER AVAILABLE.)