Four Steps Toward Planning a Successful E-Mail Migration
sponsored by Quest Software, now a part of Dell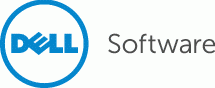 ABSTRACT:
Organizations choose to migrate their email platforms to take advantage of new features of the latest release; to replace a version that is no longer supported; to consolidate or reduce the number of servers; to replace a legacy messaging system; or to move from an on-premises to a hosted solution.

While moving current user accounts, mailboxes, public folders and other resources to a new hardware environment is a straightforward process, many other types of migration are quite complex. Careful planning and preparation are crucial to the success of the migration project.
For example, if the migration cannot be completed quickly, you need to take into account the current mail system's routing environment so that mail can continue to flow between the source and target environments during the migration. You also need to understand the usage of your current environment so you can plan adequately for your target environment, especially if you plan to consolidate servers. In general, a successful migration strategy will include the following steps: inventory your current environment to know what you have before you begin the migration project; analyze how your assets are being used; identify unused assets; clean up unused assets. Following these steps can help make your migration faster and less stressful while significantly reducing the risk of unplanned downtime or even migration failure.
Learn how MessageStats, a comprehensive reporting solution for your messaging and unified communications platform, can help with each of these four steps to ensure a successful migration. And once the migration is complete, MessageStats can also help you manage your new messaging environment more effectively.
(THIS RESOURCE IS NO LONGER AVAILABLE.)